Live Search - The most relevant information around you.
Find private and business addresses throughout Switzerland. Plus local search.
The most accurate local weather forecasts with rain radars.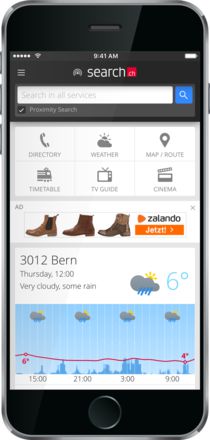 Smart maps with bike routes, traffic alerts, restaurants and so much more.
Timetables with options for minimising travel time.
Your own personalised TV guide.